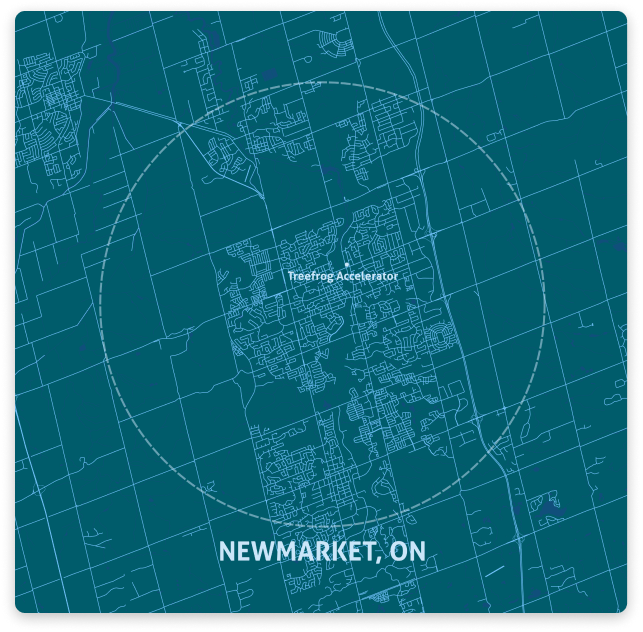 The Treefrog Accelerator program began as a way to complete the southern Ontario technology triangle by adding an accelerator program to the north of the Greater Toronto Area, and leveraging the ecosystem and expertise of the personnel at Treefrog.
The Treefrog Accelerator focuses on identifying technology startups, with products or services in the market that wish to expand. We aim to help Canadian ventures hit their goals of scaling up by leveraging world-class talent and organizations.
This program is available to both international and local startups.
Our People Make All The Difference
Meet Our Accelerator Team
Meet Our Mentors & Speakers
Access Within Our Location
Bright, modern… and of course, Treefrog green! Our office is unlike any in York Region. We love our curated space, and this is important to us because we spend a lot of our time here collaborating and working.
Our unique space is ideal for just about everything, from work to play (yes, we even have a dance floor!) Our spacious office area is open-concept and bright. We have floor-to-ceiling windows and a glass-walled meeting room (our Think Tank) on the main floor. So much space to breathe and natural light, makes our space a truly inviting environment.
Not to be outdone by the quiet and cozy Zoom-Rooms, where we have enhanced sound-proofing tiles that enable the perfect online meeting environment.
Various large group meeting rooms with wall monitor
Spacious office desk work spaces

Private meeting rooms for 1:1 meetings

Noise-Cancelling "Zoom Rooms"

3D Printing Lab
Video Recording Studio
Photography equipment & professional backdrops
A dance floor! (Why not?)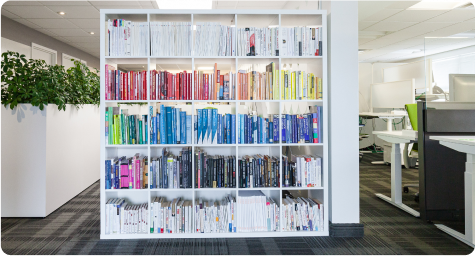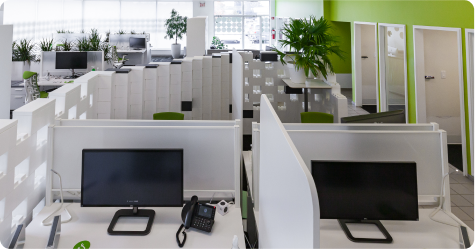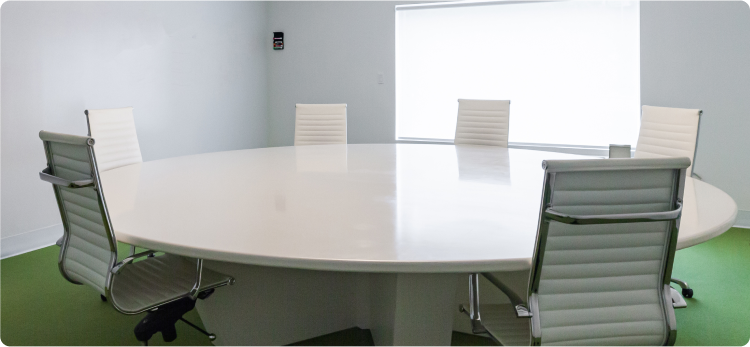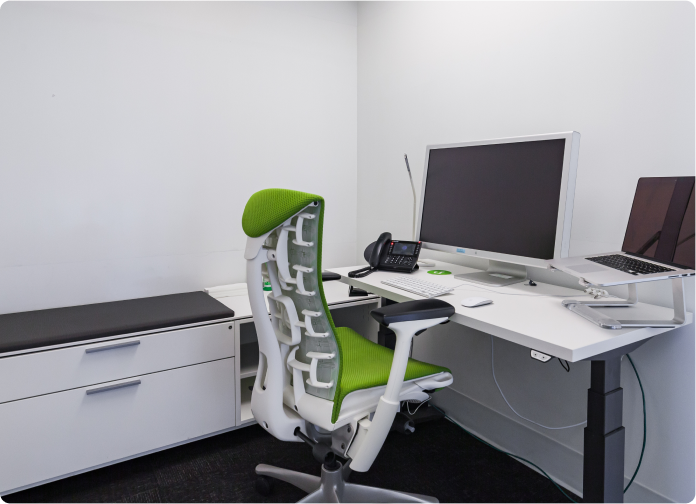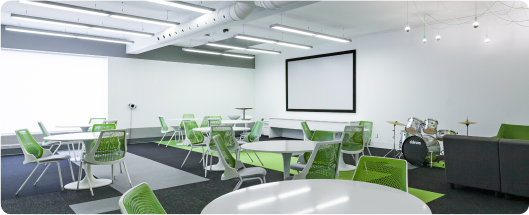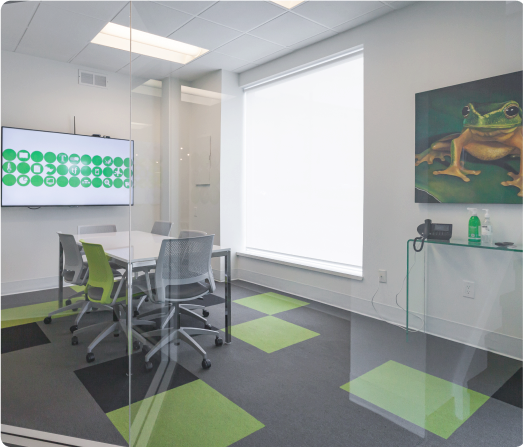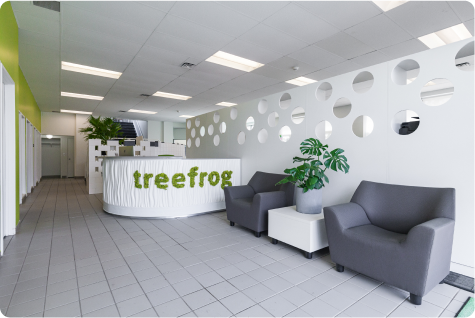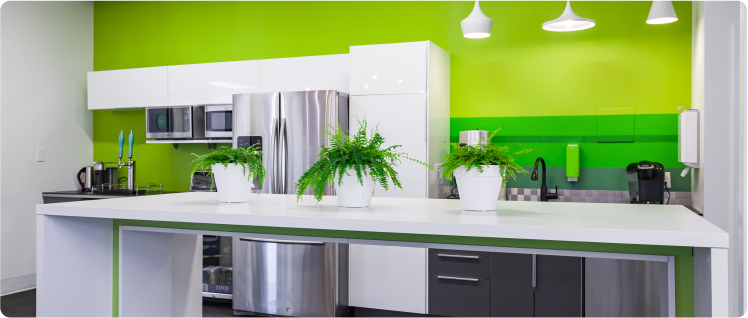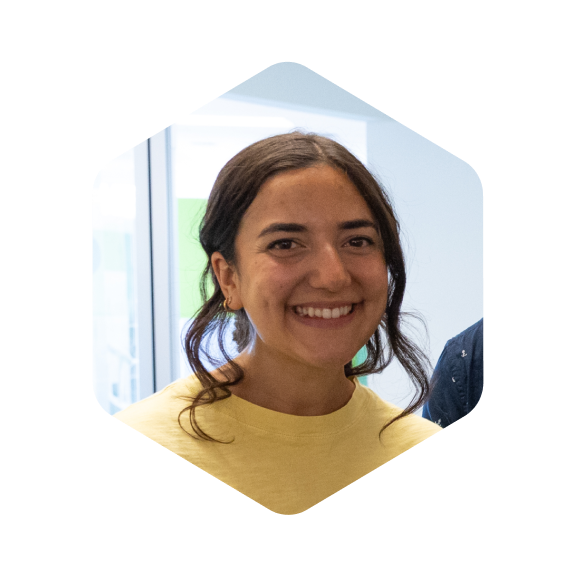 "Everything You Need To Know"
"The Treefrog Accelerator was a really good crash course of everything you need to know. I feel like as a business or as a founder, it's really hard. You find yourself in like these YouTube rabbit holes of trying to learn all different things like taxes, VC, networking and you can really feel you're spinning your tires. It felt like this program was laid out and structured like: Here's everything you need to know about like this one very specific topic that you're going to eventually need to know. I really liked that it was just quick and to the point and provided me with a lot of really good information. I think that no matter what stage you're in, there's a lot of interesting stuff in this program."
Dominique Mastronardi
Founder, The Happy Era (Cohort 5)
Work With Our Accelerator
Contact us if you would like to be a speaker, volunteer or partner. We would love to hear from you!