International Accelerator
Startup Visa Pilot Program
"Your bridge to the
startup ecosystem."
International
Entrepreneurs
This program is for international entrepreneurs looking to base their business operations in Canada, specifically York Region.
The Treefrog International Startup Visa Pilot Program (SUV) is a 6-week program that provides a launchpad for entrepreneurs to successfully relocate to York Region. We do this through hands-on advisory support to ventures, soft-landing skill development, tailored education offerings and upon successful completion of the program, an SUV designation letter and commitment certificate.
Your company can be business-to-business (B2B) or business-to-consumer (B2C) 

Your company product/service must incorporate some type of tech (hardware and/or software)

Your company stage is post-ideation, between the development of a minimum viable product (MVP) and achieving sales

If your company is in the MVP stage, you need to demonstrate traction from interested customers and have raised at least $250,000 CAD from funding sources

If your company has sales, you must have between $10-20K CAD per month in recurring revenue

Your company has to demonstrate that you have a strategic plan to aid in relocating to Canada 

Your company must possess the team required to execute your business plan
The Treefrog International SUV Program is founder-first. We are focussed on supporting your business development through tailored programming, one-on-one mentorship and support, and access to world-class speakers and industry professionals. 
By successfully completing the program we will provide a commitment certificate and letter of intent to support your permanent resident application.
Review the program overview and determine if you meet the eligibility criteria

Submit your application

Our team will review your application and if you are selected, reach out to collect more information.

If selected for the program, you will be assigned to an upcoming cohort

Throughout the program, our team will support your journey and offer feedback and mentorship

When you successfully complete the program, we will submit the commitment certificate and letter of intent on your behalf
The total cost of the program is a flat rate of CAD $25,000 + applicable taxes per company application submitted by the Founder. Please note that the cost does not cover immigration related costs. It covers the Treefrog Accelerator program, including IRCC Startup Visa administration, paperwork, coursework preparation and delivery.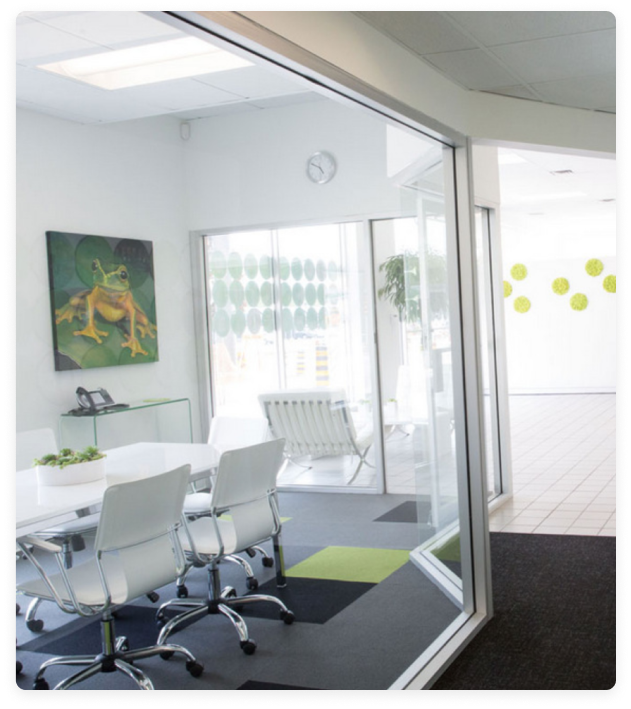 September 12, 2022 – October 13, 2022
Fall 2022 – Now Accepting Applications
International Program Material Outline
Intro & Basics
Program Introduction
Starting Your Life in Canada
Get to Know York Region
Setting Up Your Business In Canada
Business Ethics & Culture in North America
Banking In Canada

Canadian Startup Ecosystem Roundtable

Government Relations & Policy
Canadian Banking & Taxes
Canadian Business Law
Intellectual Property in Canada
Employment in Canada & Employment Standards Act
Culture of Selling in Canada
Sales, Strategic Partnerships & Culture
Project Management
UX Product Design
Marketing Theory & Product Positioning
Product Market Fit
Pitch Practice
One-on-one Mentor Check-In opportunity
What To Build & How
Regional Program Introduction
Pitching for Investment
Lean & Agile Customer Development
Pitching Structure
Startup Ecosystem
Pitch Practice
Investment & Finance
Building an Enterprise Sales Process
Hiring & Building Culture
Corporate Law for Startups
The Entrepreneurial Journey
Pitch Practice
One-on-one Mentor Check-in
Building & Marketing Your Startup
Entrepreneurial Journey
Human-Centred Design Thinking
Product Roadmapping
Business Model Canvas
One-on-one Mentor Check-In opportunity
Pitch Practice
Alumni Support
Accounting & Taxes
Government Grants & Loan Programs
Angel Investors
Seed Stage VC
Partner Information Session
Open House
One-on-one Mentor Check-in
We will only be running programming
Monday-Friday for the first week for the
International program. Remaining weeks will
be Monday-Wednesday.
*Dates and times are subject to change
**Participant may have one (1) 30-minute one-on-one mentorship session per week
International
Accelerator
Each cohort concludes with a virtual showcase and networking Open House event. Guests are invited to meet with the founders at their tables to learn more about their startup, or gather for a private conversation within the virtual event space. The events are attended by diverse stakeholders in the startup community, including investors, local government, entrepreneurs, and mentors. We've welcomed over 430 guests to our Open Houses.
Questions? Let's Connect.