"Focus your
energy to reach
that next milestone."
This program is for entrepreneurs who have a scalable business based in Ontario.
Over 5 weeks, founders will explore topics and sessions that will assist them in scaling their business. Through 1:1 mentorship, workshops and lectures, constant pitch practice and feedback and much more, our participants are equipped with opportunities to facilitate collaboration, partnerships, and investment.
Regional Program Key Offerings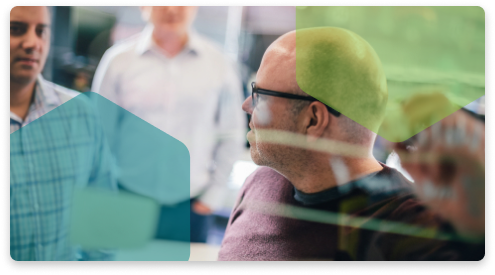 We match founders 1:1 with quality mentors who are experienced industry and subject matter experts that are keen to provide their guidance and insight.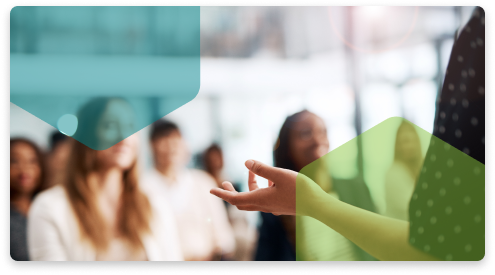 We have designed and curated world-class speakers to deliver fundamental topics while also providing their own insight and experiences. These topics will challenge founders to think critically about their business. From key topics such as pitching and sales, what to build and how and fundraising to building team and culture, we cover all bases for founders looking to scale fast.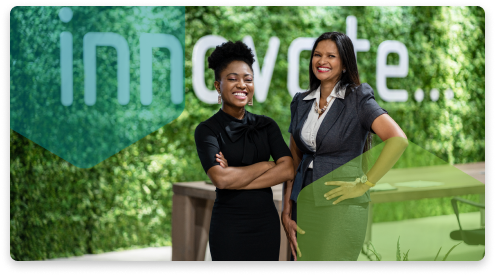 We're not just building startups, but also a community. Founders will have the opportunity to connect with both speakers and fellow cohort members. The Accelerator also culminates with an Open House where founders will showcase their venture to investors, partners, government, and other members of the ecosystem.
We have partnered with top organizations to deliver exclusive benefits to our participants.
These may include, depending on availability:
The opportunity for up to 5 ventures to join the YSpace incubation program with 3 months of free membership. The YSpace team will be assessing each business on a case by case basis and the YSpace team will offer membership to select ventures that are a good fit for the program.

Access to a #REALTALK Mastermind Circle, which supports founders as they build and scale their startup
Select program participants have the opportunity to take part in the Schulich  ExecEd Business Essentials  Certificate
A complimentary Newmarket Chamber of Commerce Membership
The startup or business is past the ideation phase and is in product development or has completed product development
The startup or business is preparing to go to market or already has a product in the market
The Selection Committee* believes that the program, operations team, and mentors can add value to the participating startup or business
The Selection Committee* believes that the startup or business is a viable opportunity to allocate program resources
A preference will be placed on individuals who identify themselves as an underrepresented group (ie. women, youth, persons with disabilities, racialized groups, Indigenous, etc)
*Selection committee is composed of Treefrog Inc. staff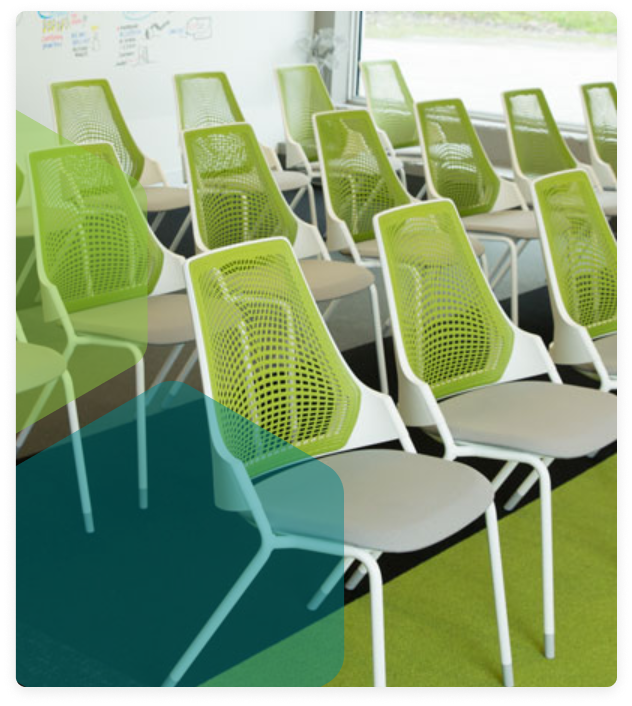 August 28 – September 29, 2023*
January 8 – February 9, 2024*
* Subject to change and availability
Regional Program  Material Outline
Intro & Basics
Program Introduction
Pitching for Investment
Lean & Agile Customer
Development
The Entrepreneurial Journey
Pitch Practice
What To Build & How
Entrepreneurial Journey
Human-Centred Design Thinking
Product Roadmapping
Business Model Canvas
Pitch Practice
One-on-one Mentor Check-In opportunity
Building & Marketing Your Startup
Project Management
UX Product Design
Marketing Theory & Product Positioning
Product Market Fit
One-on-one Mentor Check-In
Pitch Practice
Sales, Strategic Partnerships & Culture
Building an Enterprise Sales Process
Hiring & Building Culture
Corporate Law for Startups
The Entrepreneurial Journey
One-on-One Mentor Check-In opportunity
Pitch Practice
Investment & Finance
Accounting & Taxes
Government & Grant Loan Programs
Angel Investors
Seed Stage VC
Partner Information Session
One-on-one Mentor Check-In opportunity
Open House
There is no programming on Thursday/
Friday for the Regional Program.
*Dates and times are subject to change
Each cohort concludes with a virtual showcase and networking Open House event. Guests are invited to meet with the founders at their tables to learn more about their startup, or gather for a private conversation within the virtual event space. The events are attended by diverse stakeholders in the startup community, including investors, local government, entrepreneurs, and mentors. We've welcomed over 880 guests to our Open Houses.
Questions? Let's Connect.